What is Hydroxytyrosol?
Hydroxytyrosol (3, 4-dihydroxyphenylethanol; DOPET) is the main phenol found in olives. During the ripening period of the fruit, a natural transformation occurs via oleuropein hydrolysis in hydroxytyrosol, glucose and elenolic acid.
Together with other phenols, this compound of the fruit is responsible for the high stability and bitter taste of the olive oil, due to the antioxidant activity of the hydroxytyrosol.
The health enhancing properties of hydroxytyrosol derive from its potential as a receptor of electrons (free radicals) thanks to having one of the highest antioxidant capacities of any natural substance known today, higher than green tea (epicatechines), vitamin E or coenzyme Q10.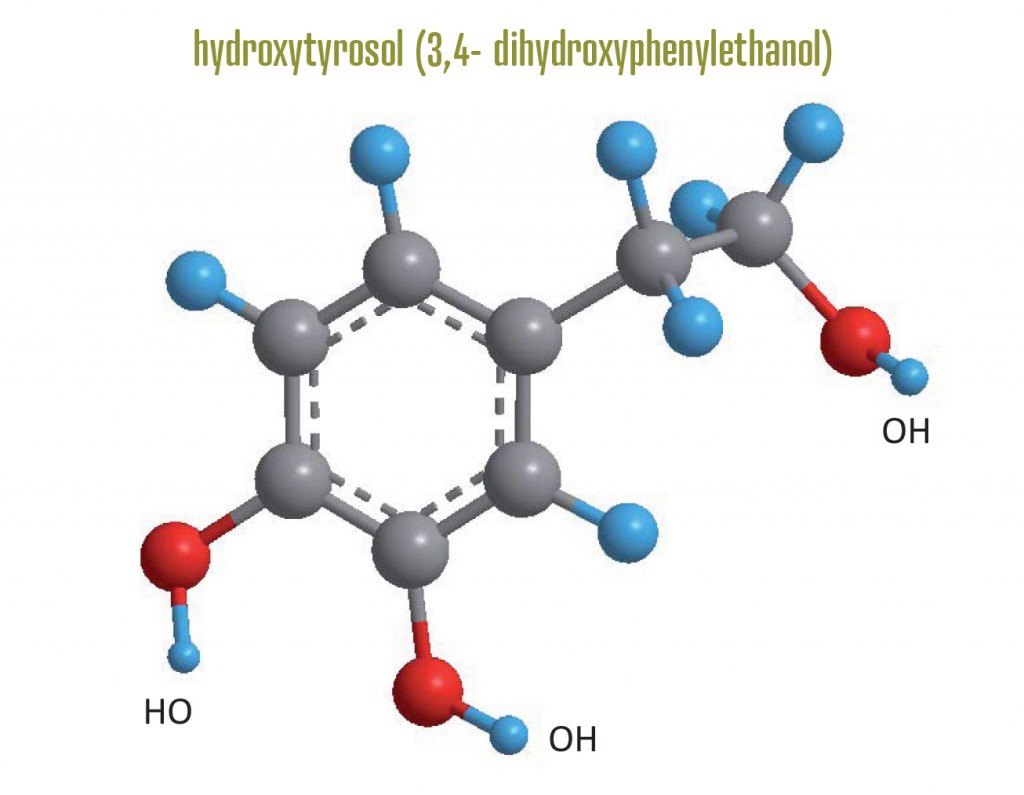 "The biological benefits of olive oil are linked to the presence of large amounts of hydroxytyrosol."
The antioxidant potential of the extract has been tested in several species of radical (peroxyl, hidroxyl, peroxynitrite, superoxide, simple oxygen), showing a greater capacity to inhibit the action of these radicals.
Epidemiological studies show that in the Mediterranean area there is a lower incidence of cardiovascular problems compared to inhabitants of other regions, mainly due to higher use of olive oil, rather than animal fats, as a source of lipids.
A detailed study of the components of the Mediterranean diet shows that it is the phenols in the food which are responsible for the beneficial effects this diet has on human health.